Container for Cuba
While COVID-19 has closed many doors in Cuba, the doors to share Jesus are still open. Pastors, Bible workers and Pathfinders are eager to share the gospel but they lack much-needed resources like reliable transportation and ministry materials. That's why Care for Cuba has sent a 40-feet container to help with many of their needs. Here is what was sent: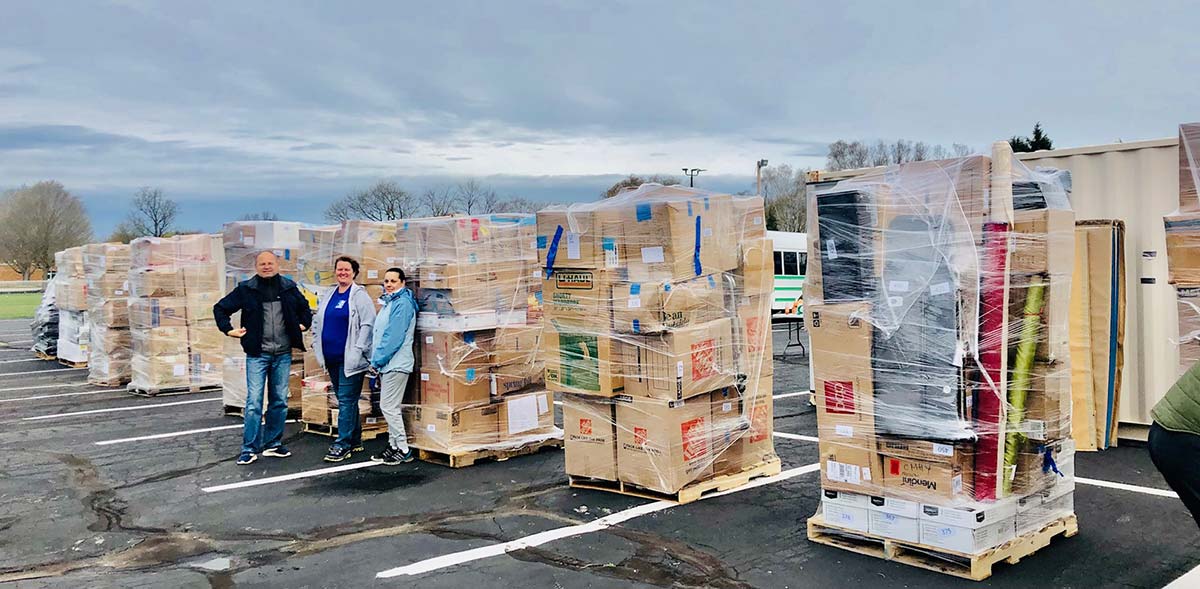 1,000 backpacks for Pathfinders. The idea is to provide a backpack for each of the 1,000 Pathfinders in the island and send them as missionaries to their communities. The backpack set includes: A Bible, 5 sets of Bible study guides, a highlighter/pen, a T-shirt, a frisbee for creative evangelism, an Oshkosh International camporee patch, and 5 tablets per conference.
Pathfinders are then encouraged to share their faith with at least 5 other children in their communities and prepare at least one of them for baptism, effectively doubling the size of the Pathfinders in their community in one year.
2,000 hygiene kits. By FarmStew International. The kit includes items such as: Washable pads, soap, reusable holders for pad, washcloth, underwear and an instruction card—all this to keep young girls informed, safe and clean.
200 Manuals. By FarmStew, the manuals will train laypeople on agriculture and nutrition.
180 Flash Drives. By Farm Stew. Videos will accompany the manuals and also have PDF printable copies of the manual.
93 Bicycles. For Pastors, Bible workers and young adults to more efficiently transport themselves and give bible studies. 50 of these bikes are going to the World Youth Group in Cuba for their ministry there.
Electronics. Computers, tablets, cellphones, video projectors, screens, and flash drives, for pastors and bible workers, all packed with libraries of resources for them to teach the bible and do evangelism.
Musical Instruments. Violins, keyboard, trumpet, trombone, saxophone and guitars to start the Andrews School of music in Santiago de Cuba.
Others. Clothes, toys, school supplies, notebooks, pens, pencils, crayons, manuals, gymnastic mats, tools, etc.
But Cuba still needs you!
We are still raising funds to send money to Cuba so the people can buy food. Covid has cut supply lines and they are finding it increasingly difficult to buy food of any kind. Your donation can help them afford the food they need.
Please consider donating to send much needed assistance.
Your donation is 100% tax-deductible and a receipt will be provided immediately.